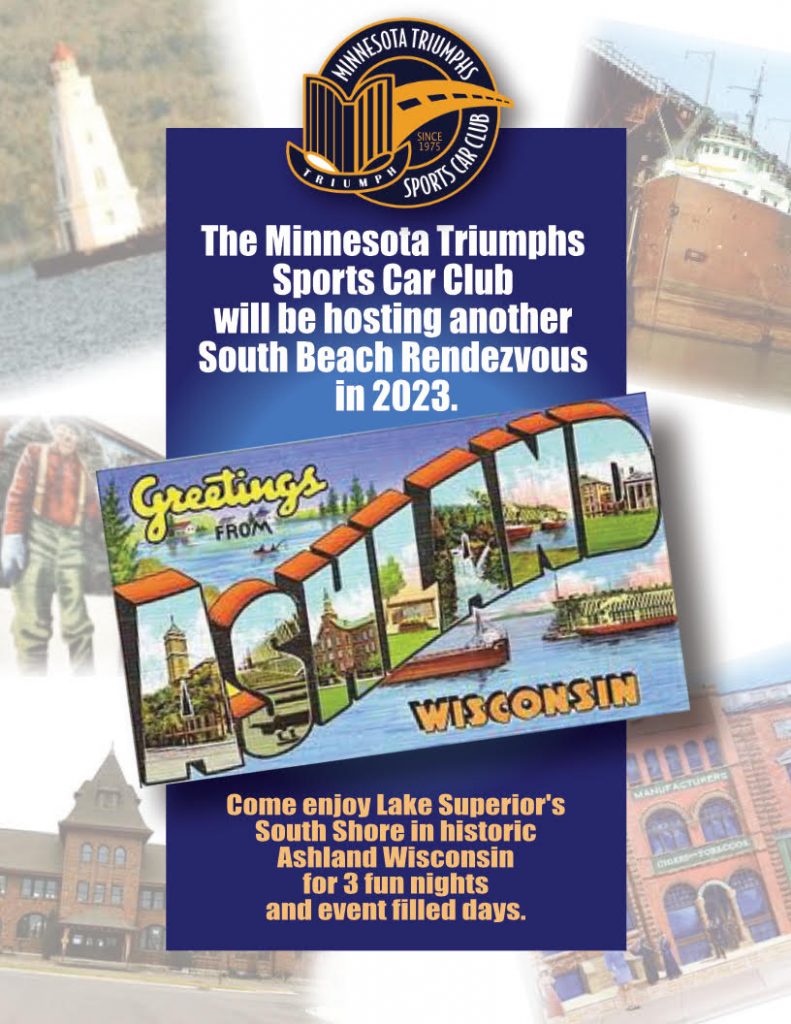 Location
101 Lake Shore Drive W, Ashland, WI, USA
Date
June 08, 2023
June 8-10, 2023, at Ashland, Wisconsin

MN Triumphs are the host club for the 2023 Rendezvous, an annual multi-marque gathering of clubs in the upper midwest and Canada.

Our host hotel is The Chequamegon Hotel, located right on the shore of Lake Superior. Book your room now by calling 715-682-9095.

The Cobblestone Inn and Suites (715-682-5066) is also giving us a block of rooms with a discounted rate.

For both hotels, be sure to mention that you're with the Vintage Sports Car Rendezvous event, otherwise you will be told they're full and you won't get a room.
5 Members Attending this event ↵
Want to add yourself to the list of attendees?
Please Sign In — or Register a new account (it's free!)
event/2611